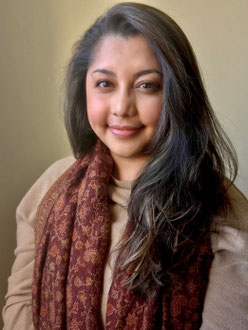 What is your name and title within your organization? Trisha Islam, Director, Community Initiatives, All That Kids Can Be, United Way East Ontario
What do you love about your organization and the work that it does? I love that United Way East Ontario gathers partners in our region and responds to the hard problems together. For my portfolio, All That Kids Can Be, this means rallying people and resources to ensure children, youth, and families are ready for school, have safe and stable housing, and are supported to navigate mental health, substance use, and addictions challenges. 
Why are you a member of the OCYI Steering Committee? United Way is a proud funder and partner of OCYI and I appreciate connecting with a range of organizations who each, in their own way, are serving children, youth, and families. It's a space to identify alignment across our areas of work and opportunities to deepen our impact.
Why do you think that the OCYI is important? As a collective impact initiative born from community need, OCYI is important because it "helps the helpers". When groups are well connected, coordinated, and aligned, this strengthens the fabric of the community sector and improves our ability to ensure all children and youth reach their full potential and grow up great.
Did you or your family ever benefit from community organizations when you were a child or youth? As a child, community organizations were where magic happened. I discovered computer games, books, and places I could be a kid, especially when life felt hard. I remember summer events in a church basement, and how even though I didn't grow up in Bangladesh, I could still connect with the language and culture of my ancestors. Thinking back, I know community services also helped my mother find her way in a new country – we sung along to the Peter, Paul, and Mary songs she learned in ESL classes and explored the city by participating in family programs. Community organizations made life in Canada a little less scary, and a little more like home.
What is your hope for children and youth in Ottawa? My hope is for children and youth to feel like they belong in Ottawa and that everything they need to have a good life, is here. I hope for Ottawa to be a place where children and youth feel safe and seen, can be themselves, and have access to resources and adult allies who help them reach their dreams.