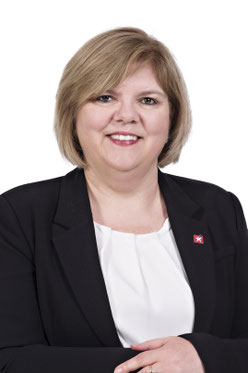 What is your name and title within your organization?


Marie-Josée Brosseau, Superintendent of Education at the Conseil des écoles publiques de l'Est de l'Ontario (CEPEO)

What do you love about your organization and the work that it does? Education is a very important part of my life. That is why becoming a teacher was a natural fit for me. I like that the CEPEO is an organization that is committed to the success and well-being of every student. They say it takes a village to raise a child, and at CEPEO, we work together and collaborate with communities to help children, youth and adult learners to develop fully in French.
Why are you a member of the OCYI Steering Committee? I am a new member of the OCYI Steering Committee. Nevertheless, I immediately saw how members are there to support and help children, youth and their families.
Why do you think that the OCYI is important? We are a group of people from different organizations who share a common vision of supporting children and youth so that they can reach their full potential. We work together toward this vision.
What is your hope for children and youth in Ottawa? I hope that all children and youth in Ottawa will have the same opportunities for development and success in all areas of their lives, whether it be at school, home or in the community.