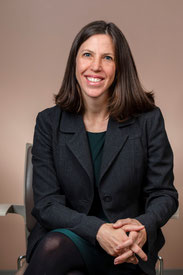 What is your name and title within your organization? Dr. Vera Etches, MD, CCFP, MHSc, FRCPC, Medical Officer of Health for the Ottawa Public Health Unit
What do you love about your organization and the work that it does?  I love that Ottawa Public Health works to support the health and well-being of Ottawa residents with a focus on prevention of injury and illness. I feel so grateful to lead and be part of an organization that works to keep individuals safe and promote supportive environments that make healthy choices easier by using an empathetic, inclusive approach. I am proud of the partnerships that our organization fosters to make a bigger difference together. 
Why are you a member of the OCYI Steering Committee? OPH is a partner of OCYI and shares its goal of ensuring that all children and youth in Ottawa can reach their full potential and grow up great. Life-long health and wellness start before birth and OPH offers programs and resources geared to all ages and stages of life. However, making sure children and youth are healthy and have the supports they need from birth through to adulthood is the best way to ensure Ottawa's population will be healthy, resilient and well into the future.
Why do you think that the OCYI is important? OCYI's work is important because no one organization can create an environment where all children and youth are supported to reach their potential. OCYI brings together so many local organizations, all with a shared goal, to work together to guide and influence policy. OCYI helps avoid duplication through sharing of resources and helps us evaluate if we are improving the situation for children and youth in Ottawa through a shared evaluation approach. The OCYI has been and continues to be an incredibly important partner, ally and resource for Ottawa Public Health (OPH), particularly given that Ottawa's children and youth need our support now more than ever as we adapt to new challenges amidst a global pandemic. OCYI helps highlight the needs and strengths of children and youth and helps us prioritize areas of action.
Did you or your family ever benefit from community organizations when you were a child or youth? After school programming in track and field helped me find a life-long avenue to handle stress and promote health through running. I was also involved as a community-based summer camp leader where I saw how engaging the children and youth built their confidence to try new things and succeed.
What is your hope for children and youth in Ottawa? My hope for children and youth in Ottawa is that they feel empowered by the education, resources and guidance they receive from their teachers, parents, community and organizations, like OPH and OCYI, to make informed choices for themselves about their health. I would also like to see children and youth in Ottawa develop resiliency, enabling them to steer through life's challenges and bounce back from adversity in a positive way. Having resiliency is a strong tool for young people to possess; it helps us deal with stress, overcome childhood disadvantages and reach for new opportunities.
Cet article de blog en français ici